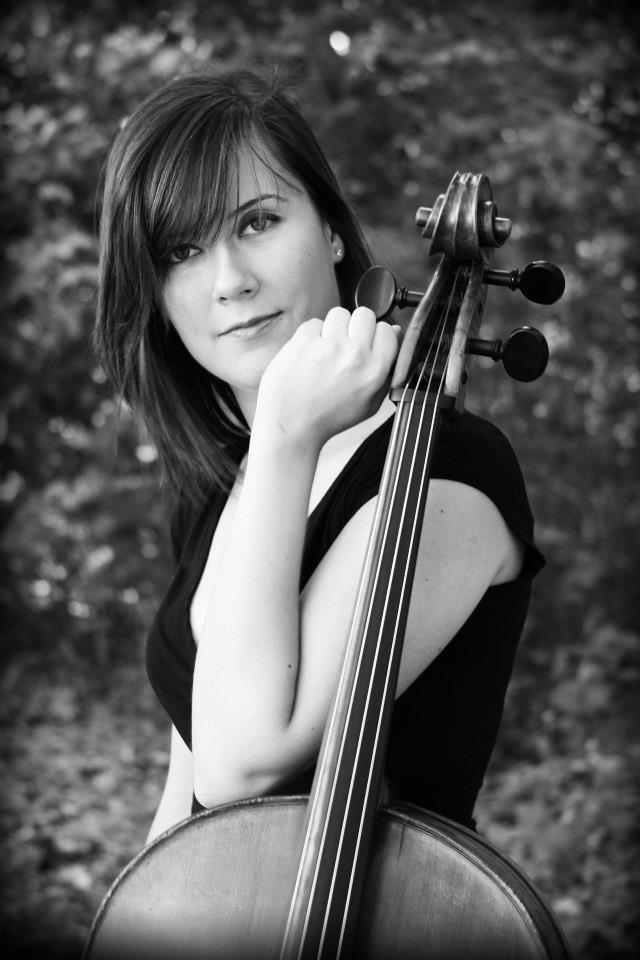 Cello and EIP Instructor  
Susan Millar Boldissar holds a Bachelor of Music degree from Oberlin College Conservatory of music, where she was the recipient of the Dean's Merit Award, and a Master of Music degree from Indiana University Jacobs School of music, where she was the recipient of the oveted Eva Heinitz Award, served as Associate Instructor of Violoncello and teaching assistant to Eric Kim. Susan received her pedagogical training for violin, viola, violoncello and double bass through the string pedagogy minor cognate program at Indiana University Jacobs School of Music.
Ms. Boldissar maintains a teaching studio offering traditional classical instruction as well as jazz cello, instruction in improvisational techniques for young cellists, through instruction in use of effects pedals, extended 'by hand' techniques, and specifically how to utilize modern technology on traditional instruments — instruction in extended and modern techniques are coupled with traditional conservatory style technical instruction in the vast traditional cellistic literature and repertory.
Ms Boldissar's chamber music experience is vast and varied. She has performed across the US with the ensemble Duo Ethos with guitarist Theresa Calpotura, giving the world premier of ' Hagkis Lupalop', duet for cello and guitar by the late Bayani Mendoza De Leon as faculty guests of the Oberlin College Conservatory of Music. Susan has performed in numerous competitions winning the Rose Bowl Chamber Music Award at the London Kiwanis Music Festival in 2003. Principal cellist of the National Academy Orchestra of Canada in 2008, Susan was also the winner of the prestigious Concerto Competition with the orchestra, performing as soloist with the National Academy Orchestra of Canada. As principal cellist, Susan has led the cello sections of the Columbus Indiana Philharmonic and the Indiana University Orchestra. She served as section cellist of the Arkansas Symphony Orchestra, has served as substitute section cellist with the Memphis Symphony Orchestra and the Louisiana Philharmonic Orchestra.
Ms. Boldissar is a champion of new music, commissioning works, composing her own works, and arranging works of avant-garde, jazz, world, experimental genres. Susan has melded the mediums of cello playing and movement in her work with RIBOMIJO, a partnership with the movement artist, Reese Johanson, in their collaborative work 'Bound' — based upon the music of J.S. Bach. In 'Bound', Susan plays Bach's Suite No. 2 in d minor, alternating with improvisation based upon the suite, whilst walking, moving, covered by fabric, dancing. This type of movement and never-before mastered mobile cello playing is made possible through the use of a cello-to-body attachment system of Ms. Boldissar's own design. As a composer, Ms. Boldissar has written and recorded looped cello works, works showcasing avant-garde 'by-hand' cello effects, as well as electronic music such as the work: ' It's All in Your Head", a 'silent' (head-phone only) disco with choreography and words by Reese Johanson, premiered in New Orleans in April of 2015. Susan is an innovative and talented improviser, frequently performing completely improvised music, utilizing extended, never-before used techniques. Susan has been featured at series such as Instant Opus improvised jazz series, and the Calamity Noise Series in New Orleans.