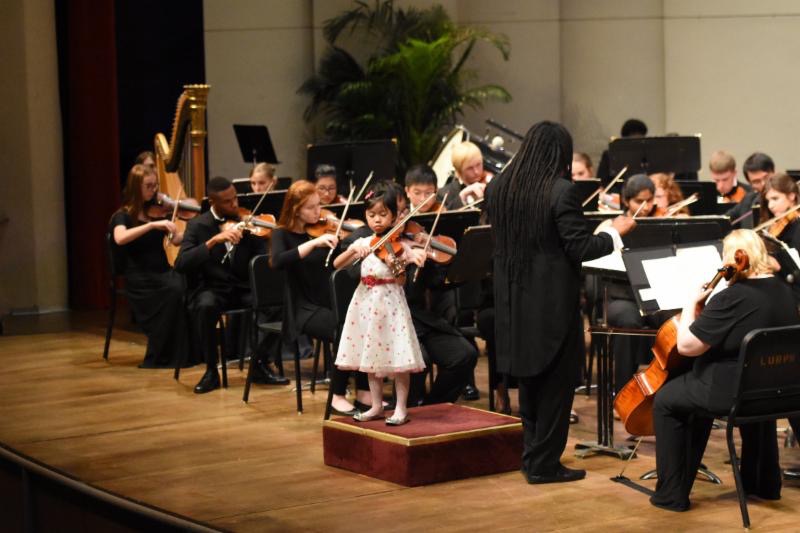 Thank you to all musicians who participated in the 2017 Concerto Competition
THANKS TO ALL THE TEACHERS, ACCOMPANISTS & PARENTS WHO SUPPORTED OUR YOUNG ARTISTS.
Congratulations to the 2017 Concerto Winners!
2017 Concerto Competition Winners
Sinfonia
Winner: Sophia Vu, Violin
Alternate: Usha Ramdall, Violin
Philharmonia
Winner: Daniel Lee, Violin
Alternate: Clara Conatser, French Horn
Symphony
Winners: Catherine Cerise, Viola & RachaelLevine, Cello
Alternates & Honorable Mentions: MadelineMoore, Violin &
Alyssa Cox, Cello
Rehearsal Schedule
North shore
No Rehearsals December 22nd – January 5th
Rehearsals will resume on January 12th
South shore
No Rehearsals December 24th – January 7th
Rehearsals will resume on January 14th
Chamber Ensembles, YAA, EIP & NOBC Rehearsals
(for enrolled members)
Rehearsals will resume on January 21st
Please sign up for
New Orleans Boy's Choir and
encourage others to sign up as well.
Jr. Philharmonic Auditions
Deadline Jan. 9th,2017
Tulane, Dixon Recital Hall
Information and audition applications may be found at
www.jrphilnola.org
Jan. 9, 2017
Those selected at the audition in January will perform on one or two
spring performances to be held in Dixon Hall,
Tulane University.
All recital participants will be presented a Junior Philharmonic key as a
memento of their performance. At the end of the season, the recitalists
from both programs will be considered for one of five special awards
voted on by the board members of the Society.
Give the Gift of Music Today!
GNOYO's Annual Giving Campaign
GNOYO's 2016 Annual Giving Campaign kicked off in December! On December 17th you enjoyed the Fall Concert and the beautiful music our students performed. As a member of the GNOYO family, you experience first-hand the benefits of our program. These include:
Excellent music training from qualified teaching musicians
Exposure to a wide variety of music styles
Public performances in concert halls and other facilities
Eleven music education and outreach programs
But most of all GNOYO provides a safe, learning and nurturing environment enabling our young people to develop into not only fine artists, but productive young people and citizens.
You can help us continue our mission to provide this music educational programming to the hundreds of children who are participating in GNOYO this year. Tuition and grant funding cover only a portion of our administrative expenses, teaching musicians, rehearsal space, concert expenses and educational programs. Your valuable donation helps fill the financial gap and ensures the future of GNOYO. All donation amounts are welcome and your generosity enables us to continue reaching students with the gift of music.
Click Here and make your donation now!