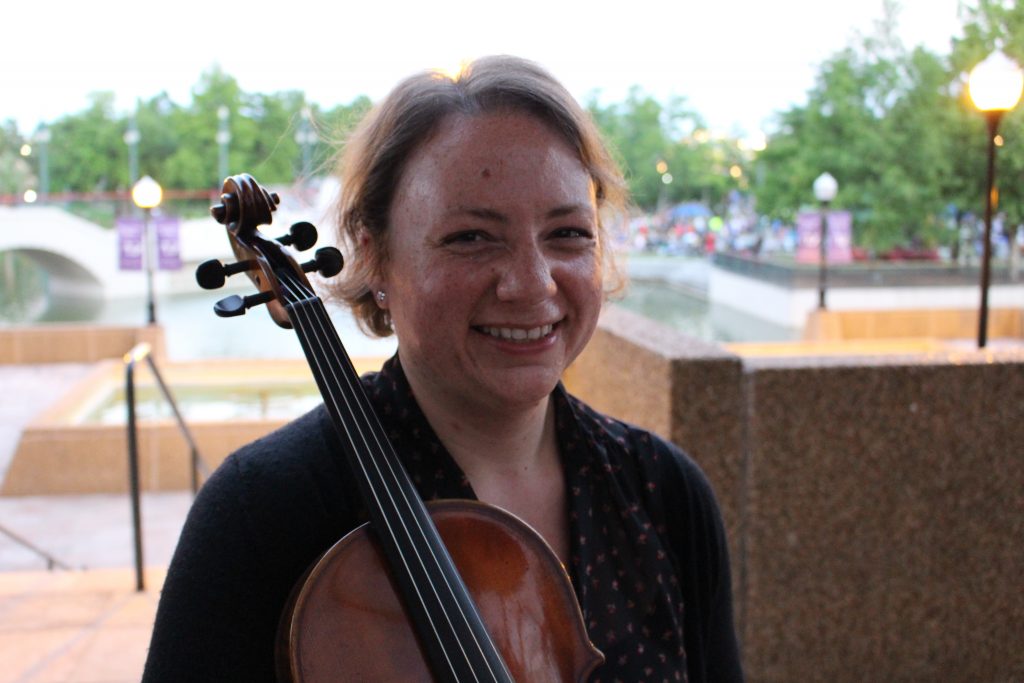 Viola EIP Instructor 
Violist Ila Rondeau has been a member of the Louisiana Philharmonic Orchestra since her appointment in 2007. She is on faculty at the University of New Orleans and also performs throughout the region as a member of the New Orleans-based Musaica chamber ensemble. Additionally, Ila makes frequent appearances with the New Resonance Orchestra and the Compleat Stage theater ensemble. Most recently, she appeared in recital alongside Bela Fleck in a performance of Mr. Fleck's "Night Flight Over Water".
Ila has previously performed as principal viola of the Lima Symphony Orchestra, violist with the Odin String Quartet and the Eastern String Quartet, in-residence at Heidelberg College in Ohio.
She has appeared in performance at the International Viola Congress in Rochester, NY. and has previously served on faculty at the Allegheny Summer Music Festival, the International Youth Summer Music Festival and the Upper Valley Music Festival in Vermont. She has had the opportunity to perform with the orchestras in Indianapolis, Mobile, Shreveport, the New World Symphony Orchestra and has appeared as a guest principal viola with the Gulf Coast Symphony Orchestra.
Ila was raised in Indianapolis where she began playing viola in the public school music program and went on to complete both undergraduate and postgraduate programs at the Cleveland Institute of Music in Ohio where she studied with Mark Jackobs and chamber music with Peter Salaff and the Cavani String Quartet.