Rehearsal Schedule
North shore
February 18th 
N.S. Sinfonia
Chorus Room
4:45 – 6:15 pm
N.S. Philharmonia
Chorus Room
6:15 – 8:00 pm
Southshore
February 20th
Sinfonia
Room 223
1:00 – 2:30 pm
Philharmonia
Room 240
12:15 -2:00pm
Symphony
Room 240
2:30 – 5:30 pm
NOBC
Room 223
5:30-6:30pm
Chamber, YAA, EIP & NOBC Rehearsals
(for enrolled members)
Sinfonia
2:30-3:00PM
Philharmonia
2:00-2:30PM
Symphony
1:30-2:15PM
Brass
Room 230
Strings
Room 237
Please sign up for NOBC
and encourage others to do so as well
GNOYO's Summer Music Festival
with The O'Connor Family Band
featuring Mark O'Connor
http://www.oconnorfamilyband.com/about/
The 18th annual Summer Music Festival will take place Monday through Friday, June 6-10, 2016, at Loyola University New Orleans.
$275 Tuition – early enrollment (by April 1)
$340 Tuition (after April 1)
Click here to enroll
GNOYO's 8th Annual Summer Orchestras Program
Will be at Loyola University New Orleans! Rehearsals will begin on June 28 and will continue every Tuesday through August 2, from 6:30-8 p.m. The Final Concert will be held on August 2nd at 6:30 p.m. at Roussel Hall and is free and open to the public.
No audition is necessary; placement is based on proficiency. Enrollment is on a first-come basis and open to students who play violin, viola, cello, bass, harp, flute, oboe, clarinet, bassoon, French horn, trumpet, or trombone.
$210 Tuition (before April 1)
$265 Tuition (after April 1)
Click here to enroll
2016 Concerto Competition Winners
Thank you to all musicians who participated in the Concerto Competition and congratulations to the 2016 Concerto Winners!
Thanks to all the teachers, accompanists & parents who supported our young artists.
Sinfonia
Winner: Sophia Vu, Violin
Alternate:: Ayi Ekhaese, Violin
Philharmonia
Winner: Umika Kuroda, Violin
Alternate: Emi Fujioka, Viola
Honorable mention: Daniel Lee, Piano
Symphony
Winner: Justice Savoie, Violin
Alternate: Rachael Levine, Cello
Honorable Mention: Melissa Moore, Violin
Honorable Mention: Kelly Yu, Violin
Summer Opportunities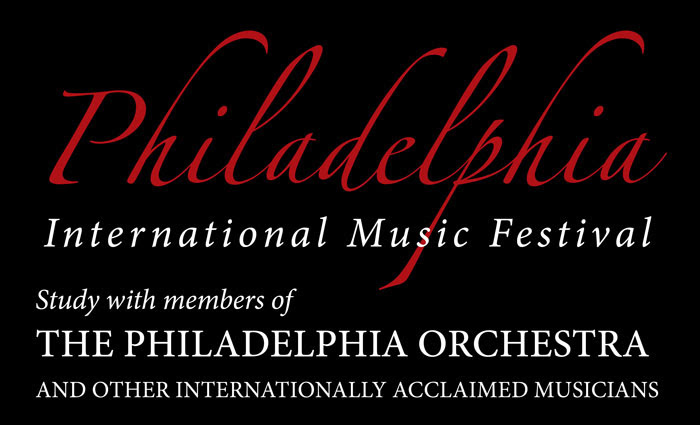 Philadelphia International Music Festival
A Summer Music Camp at Bryn Mawr College
July 16 – July 29, 2016
Dr. Jean Montès
is the Director of Orchestral Studies and Coordinator of Strings at Loyola University New Orleans where he conducts orchestral ensembles and teaches conducting and string pedagogy courses for music education majors. An accomplished conductor, educator, clinician, lecturer, and performer, he is passionate about challenging and stimulating audiences and musicians alike. In addition to his responsibilites at Loyola University, Dr. Montes is the Music Director of the Greater New Orleans Youth Orchestras (GNOYO) where he conducts the Symphony Orchestra where he conducts the Symphony Orchestra which has recently performed at Carnegie Hall and toured France.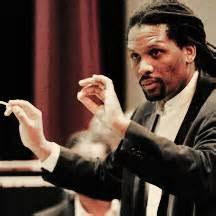 A musician and conductor who enthusiastically promotes music of all world cultures, Dr. Montès is in constant demand as a conductor, clinician, judge and lecturer with orchestras and schools at all levels throughout the country and abroad. His unique approach to repertoire selection and rehearsal techniques enables him to connect, to be effective and admired by audiences and musicians of all ages.
GNOYO Symphony Snack Sign Ups
Attention Parents of Symphony Members:
In order to provide our youth with snacks during their rehearsals, we are asking parents to volunteer to bring water and/or snacks to one of the rehearsals during the year. Please visit the Sign Up Genius website and search for our signup page by Liz Moore's email which is lizmoore9299@charter.net Our sign up wepage indicates the number, kind, dates, and other pertinent information about bringing snacks.
Due to confidentiality limitations, our snack coordinator does not have access through GNOYO to your email. Please send Mrs. Moore an email lizmoore9299@charter.net or call her (985) 629-8017 to request to be in her distribution list so you can sign up via an email notification.
We greatly appreciate your support!
Upcoming coaching sessions in collaboration with the LPO
February 20th